We manufacture our own fork conversion kits for road bikes. These leading link forks replace your factory fitted forks giving you a uniform wheelbase under braking as well as better handling. P.O.A.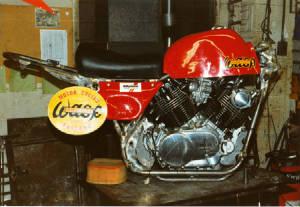 A Wasp frame being fabricated around a Yamaha v-twin in our workshop.
We undertake all forms of solo and sidecar rolling chassis repairs and rebuilds. We can repair and rebuild any pre85 sidecar or pre65 solo bike. P.O.A.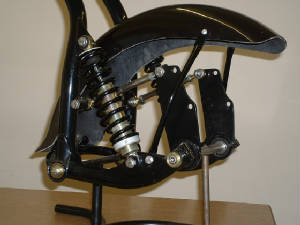 Wasp front fork kit to fit road bikes.
We manufacture stainless steel electric boxes (any size made) These boxes are made to order and are suitable for wall mounting and housing electric meters etc. P.O.A.